Whisky
Installed in Picardy, on the family cereal farm, the DISTILLERIE d'HAUTEFEUILLE transforms the barley grown on our land into an exceptional drinking experience.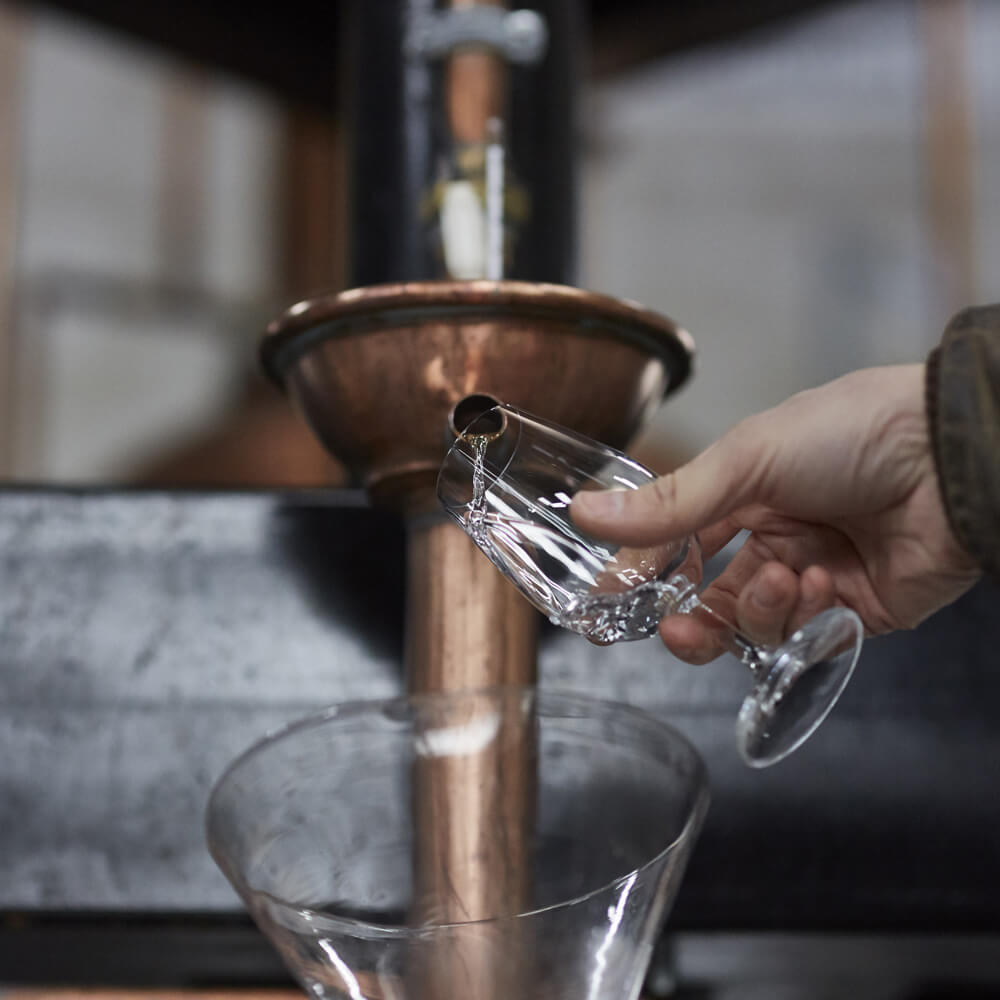 SUBSCRIBE NOW FOR OUR EXCEPTIONAL SINGLE MALT!
At present, the first batches of our whisky are gently maturing for 3 years on our premises in Beaucourt-en-Santerre. The first 250 numbered bottles will be available in December 2020. To whet your appetite, we propose a sample of our "work in progress" whisky together with the ownership title of your bottle. You will receive a presentation box containing : 5cl of new spirit 55%Vol as well as your ownership title for a 50cl single malt 45%Vol bottle to be claimed for Xmas 2020.
You already have a box ? Just follow the instructions and sign on
Barley production
Spring
Sowing / Agricultural maintenance
Care
Summer
Harvest
Storage on the farm
The barley is grown on the family land.
After the harvest, the cereals are stored on the farm in our silos overlooking the distillery
Malting
Steeping in water
24 hours
After the dormancy period, our barley is malted using traditional methods, either classic or peated kilning.
Brewing & Fermentation
Milling
Mixing with hot water
Filtration to separate wort from remaining dredges
Cooling
Our mash is made through an infusion of 600 kilograms of malt.
During the "high temperature" fermentation (25°C), our wort develops its subtle tastes and alcohol (8%Vol. average).
Distillation
Still / Stuptfler® column / Condenser
All our distillations are made in small batches in our Stupfler® still. Its internationally recognized special column reveals all the taste of the distillate.
Maturation
Wood cask maturation
Bottling
Maturation takes place in different casks throughout the years, giving more complexity to the taste of the whisky. Oak barrels are used, ranging from new ones to those having contained cognac, rum or great French wines.
Our privileged relationships with our barrels suppliers ensure that we always obtain the highest quality product.